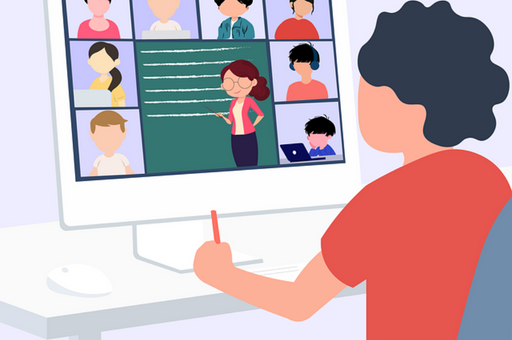 Interactive learning
Attend daily live online classes
Live doubt clarification
Recommended for better learning experience
Course Fee: 20,000 (India), $280 (Global)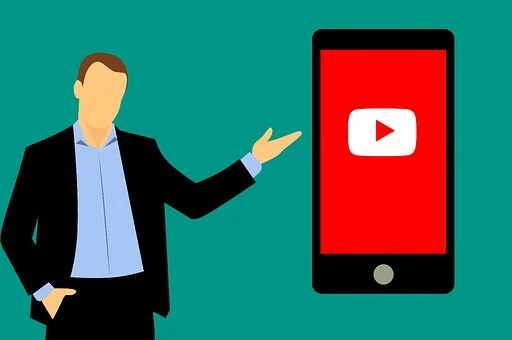 Self paced learning
Learn at your own comfort
Doubts clarifications through private WhatsAPP group for the course
Recommended for working/busy professionals

Course Fee: 15,000 (India), $215 (Global)


We will mail access details upon enrollment
Course Details
About Oracle RAC
Oracle Real Application Clusters (Oracle RAC) course prepares the students to successfully administer and manage Multi-Instance Oracle Databases. Oracle RAC is the foundation for Oracle's Grid computing and provides Scalability and High Availability to business critical 24/7 databases. In today's database world, Oracle RAC has become one of the most sought after skill from Oracle Database Administrators. The demand for Oracle RAC professionals is ever increasing than before. Many companies across the world prefer to hire Oracle DBAs with good knowledge of Oracle RAC.
What you will Learn?
After completing this course, students will gain thorough knowledge about Oracle RAC Concepts, Architecture, Management and Administration.
Students will get hands-on exposure to:
Installing, Configuring and Administering Oracle 19c Grid Infrastructure
Configuring & Administering Oracle 19c ASM
Installing, Configuring and Administering Oracle 19c RAC Databases
Patching RAC environments using rolling patching method
Converting single instance database to RAC
Upgrading Oracle RAC Databases
Adding/Deleting Nodes from Oracle RAC
The focus of the training is more on practical setup and configuration so that students will gain thorough hands-on knowledge required to manage Oracle RAC databases in real time. Students will also be exposed to Real time scenarios that will be implemented in typical RAC Projects.
The course will be administered using Oracle Database 19c release on Oracle Linux platform.
Key Highlights

Instructor-led Live Online Training using zoom meetings
Interactive Training with Live Doubt Clarifications
Oracle University Prescribed Course Curriculum
The most comprehensive, high quality and up-to-date learning content
100% Hands-on training with In-depth explanation and demonstration
1 Year unlimited access to Live Class Recordings
Downloadable Course Materials - Slides, Lab Guide
Lifetime Membership in Course Community
Course Completion Certificate
Course Curriculum
Introduction to the Course
Overview of Oracle RAC
Oracle RAC Architecture
Overview of RAC Infrastructure - Cluster, Shared Storage, Network
Overview of Oracle Grid Infrastructure - Oracle ASM, Oracle Clusterware
Preparing the System for RAC Installation
Installing Oracle Grid Infrastructure
Installing Oracle RAC
Creating RAC Database
Administering Oracle Clusterware
Administering Oracle ASM
Administering Oracle RAC Database
Using CRSCTL and SRVCTL
Administering RAC Instance and Databases
Dynamic Workload Management using Database Services
Using RMAN in RAC
Patching RAC Databases
Converting Single Instance DB to RAC DB
BONUS: Upgrading RAC Database
BONUS: Adding Node to Oracle RAC
BONUS: Deleting Node from Oracle RAC
Available in days

days after you enroll

Sample Videos from earlier training
We will mail access details upon enrollment
Muralidhar Punyala (Murali), is the course instructor for this course and also the founder of Uclid IT School.
Murali is a certified IT Professional with 26 years of Global IT experience on Oracle Database and Cloud Technologies.
Murali's core skills include - Oracle DBA, Oracle RAC, Performance Tuning, Oracle Exadata, Oracle Database Cloud Service, Oracle Cloud Infrastructure and Amazon Web Services.
Throughout his career Murali worked with various global IT companies in India, USA, UK, Singapore and Hong Kong.
Murali also worked with Oracle India as Practice Manager, Oracle Exadata.
After working for 26 years, Murali has combined all his experience and learnings into this course so that you can quickly learn from it and scale up your DBA career.
FAQ
Q: How do I pay the Course Fee?
You can pay online on our website using Credit/Debit cards, Net Banking, UPI, Wallets etc...
Your payment is 100% secured and confidential.
We use Instamojo and PayPal Payment Gateways for secured payments.
Q: How do I get access to the course?
Once your payment is received, we will mail you the access details to attend/access the course.
Q: How long can I access the course recordings?
For both Live and Self-paced courses, you will have 1 year access to course recordings
Q: Can I download the course videos?
No. Course recordings are online play only with 24/7 access.
Q: What System Configuration is required to Install RAC?
The system must have at least 24 GB RAM, 200 GB free Disk Space and i3 or above CPU
Q: Can Uclid IT School provide Online Lab System for Practice in case if my personal system does not have the required Configuration?
Yes. Based on the Availability of Lab System.
However, an additional monthly system access cost will be charged.
Q: What if I do not like the course?
When it comes to learning from us, we want you to feel comfortable and risk-free. In the unlikely event that you are not completely satisfied with the course you have paid for, you may contact us at [email protected] within 7 days of the purchase and we will issue you a full refund. Please see our Refund Policy for full details about the terms and conditions.
Q: Got more questions?
Please write to us at [email protected] and we will be happy to assist



Check your inbox to confirm your subscription