Key Highlights of the Course
✔️ 12 months unlimited access to Course Videos
✔️ 12 months unlimited takes of LIVE Classes
✔️ Free Access to Linux Essentials for DBAs course (worth 5000 rupees)
✔️ Access to Weekly LIVE Master Classes
✔️ Access to Private Whatsapp group to interact with course instructor and course community - on daily basis
✔️ 45+ Pre-recorded videos with up-to-date content
✔️ 45+ hours of high quality content
✔️ Simple, Easy to understand and In-depth explanation of each concept
✔️ Step-by-step practical implementation of each Lab Practice
✔️ Downloadable course materials - Slides and Lab Guide
✔️ Lab guide with step-by-step technical instructions and commands
✔️ Doubt clarifications through - Whatsapp group, Call the Instructor, Email the Instructor, Weekly Live Master Classes
✔️ Course completion certificate - to showcase to prospective employers
✔️ Learn at your own pace - Flexible Learning - each day spend as much time as you can and learn from the course.
✔️ Learn from the comfort of Home - save time and money towards travel/commute
✔️ Risk-Free: 100% Fee refund, in case not satisfied (please refer to our refund policy)
✔️ Learn the Best, Learn from the Best
DBA Learning Approach at Uclid IT School
Course Curriculum
Introduction

Exploring Oracle Database Architecture

Installing Oracle Database Server

Creating & Configuring Oracle Database

Database Start up & Shutdown

Managing Initialization Parameters

Data Dictionary

Managing Diagnostic Data

Managing Tablespaces & Data Files

Managing Undo Data

Managing Control Files

Managing Redo Log Files

Archiving & Archive Log Files

Oracle Managed Files (OMF)

User Administration

Profiles Administration

Managing Privileges

Managing Roles

Oracle Net Services

Backup & Recovery

Flashback Database

Data Pump

Database Patching

Database Upgrade

Multitenant Architecture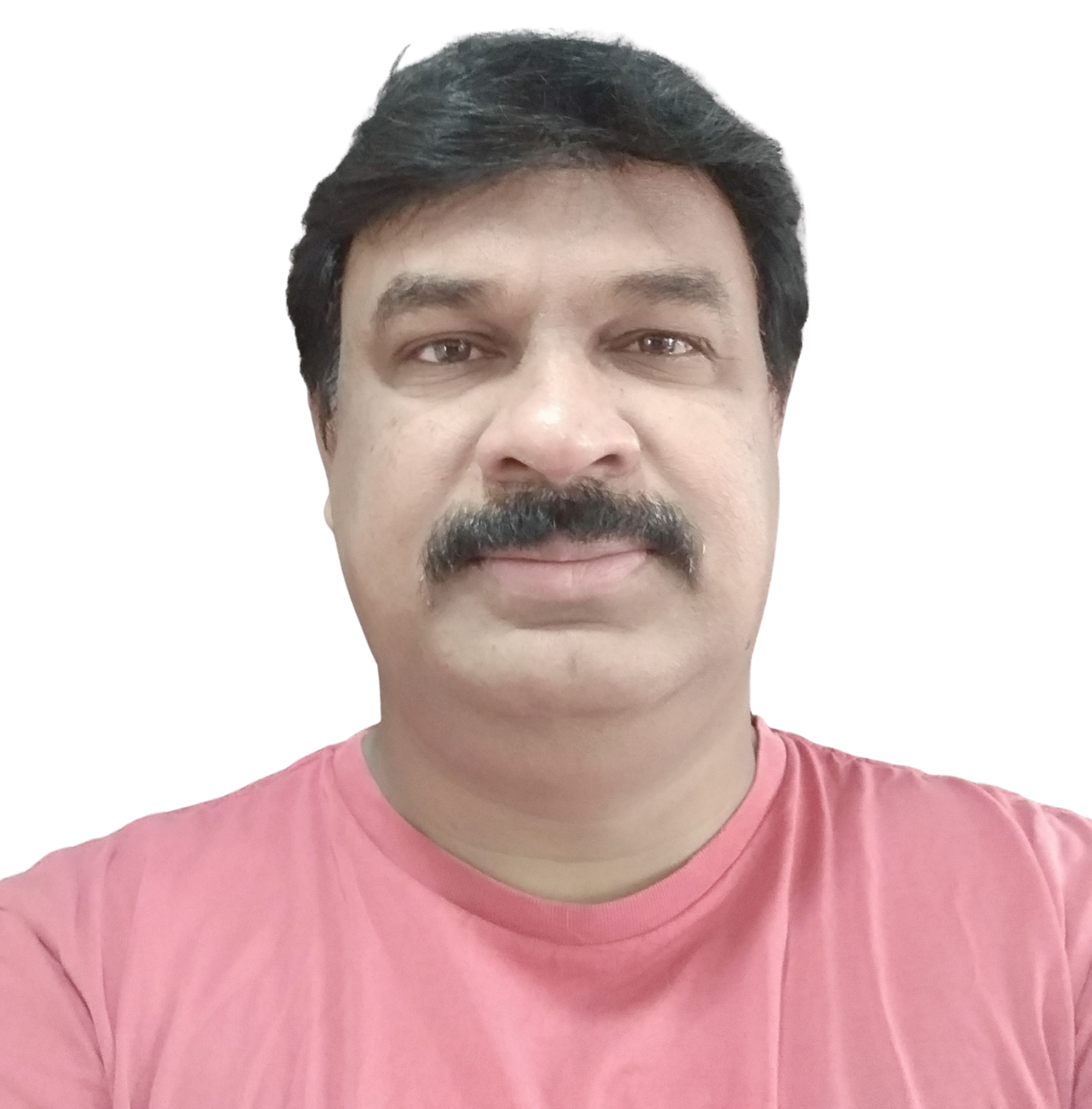 Muralidhar Punyala (Murali) is the course Instructor and founder of Uclid IT School.
Murali is a certified IT Professional with 26 years of Global IT experience on Oracle Database and Cloud Technologies.
Murali's core skills include - Oracle DBA, Oracle RAC, Performance Tuning, Oracle Exadata, Oracle Database Cloud Service, Oracle Cloud Infrastructure and Amazon Web Services.
Throughout his career Murali worked with various global IT companies in India, USA, UK, Singapore and Hong Kong.
Murali also worked with Oracle India as Practice Manager, Oracle Exadata.
After working for 26 years, Murali has combined all his experience and on the job learnings into a course so that you can quickly learn from it and start your career as an Oracle DBA.
Till date, over 5000 students have learned from the course and realized their dream of becoming a world-class DBA.
I am sure you will also want to do the same !!!
Course Videos (Members Area)
(click on PREVIEW button to view few lesson videos - for sample/demo purpose)
FAQ
Q: Is this a Recorded Course or Live Course?
It's both...!
We use blended teaching method for best learning experience.
Once you join the course, you will be provided with full access to course videos. You will also be asked to join our private Whatsapp group to interact with the Instructor for doubts clarification.
In the first round of learning, you will go through the videos and self-learn as much as you can. This is like a "warm-up period" in DBA learning.
Once your self-learning is complete, you can join the LIVE Coaching classes and learn from the Instructor in Live interactive mode. This is like a "perfection period" where you tighten all the nuts and bolts of DBA learning.
You can attend LIVE Coaching classes "unlimited times" in the next 1 year period .
Live Coaching Classes will be normally scheduled once in every three moths period, throughout the year.
You can join Live Coaching Classes whenever you wish, if there is an on-going Class available at that time. Otherwise, you may be need to wait for the next available batch. In the mean time, you can continue to self-learn from the Course Videos and interact with the Instructor for doubt clarifications.
This is a unique, tried, tested and proven method we follow at Uclid IT School, that can transform you to a world-class Oracle DBA with solid foundation.
You will be unstoppable...!
Q: How do I access the course?
Once you enroll in the course, we will mail you the access details to access the course
Q: How long can I access the course?
You will have unlimited access to the course for one year from the date of subscription.
Q: Will I get any Course Materials?
YES. You will get downloadable Course Slides as well as Lab Guide.
The Lab guide has step-by-step implementation instructions to help you with Practice.
Q: Does the course Include Hands-on Practices?
YES. Each topic consists of both Theory and Hands-on sessions.
Each Hands-on session has been practically implemented and demonstrated in the video. You can follow the video instructions and practice yourself.
Alternatively, you can follow the step-by-step instructions in the Lab guide and practice.
Q: What system configuration is required for Lab practice?
Laptop/Desktop with at least 8GB RAM (12GB recommended) , 100 GB Disk space, Intel i3 or above CPU should be good enough for Lab practice.
Q: What software is required for Lab Implementation?
You would need Oracle VM, Oracle Linux, Oracle Database software to implement Lab practices. The course has instructions on where and how to download this software and setup the system.
Q: Can I download the course videos?
NO.
Course videos are online play only. However, you can play and watch them anytime you want, any number of times you want. All you need is a Mobile/Laptop and an Internet connection.
Q: What if i do not like the course?
We want you to feel comfortable about learning from Uclid IT School. If you are not completely satisfied with the course you have paid for, you may contact us at [email protected] within 7 days of the purchase and we will issue you a full refund. Please see our Refund Policy for full details about the terms and conditions.
Q: Got more questions?
Please write to us at [email protected] and we will be happy to assist